Extended publication
EOSAM 2022 SPECIAL ISSUE: Publish an extended paper after the conference
After the conference, we offer you an opportunity to publish a revised/extended version of your proceedings manuscript in the special issue on
EOSAM 2022, published in the open-access Journal of the European Optical Society, JEOS:RP.
In addition to the Proceedings, the authors have an excellent opportunity to reach an even wider audience through publishing extended versions in this Special Issue.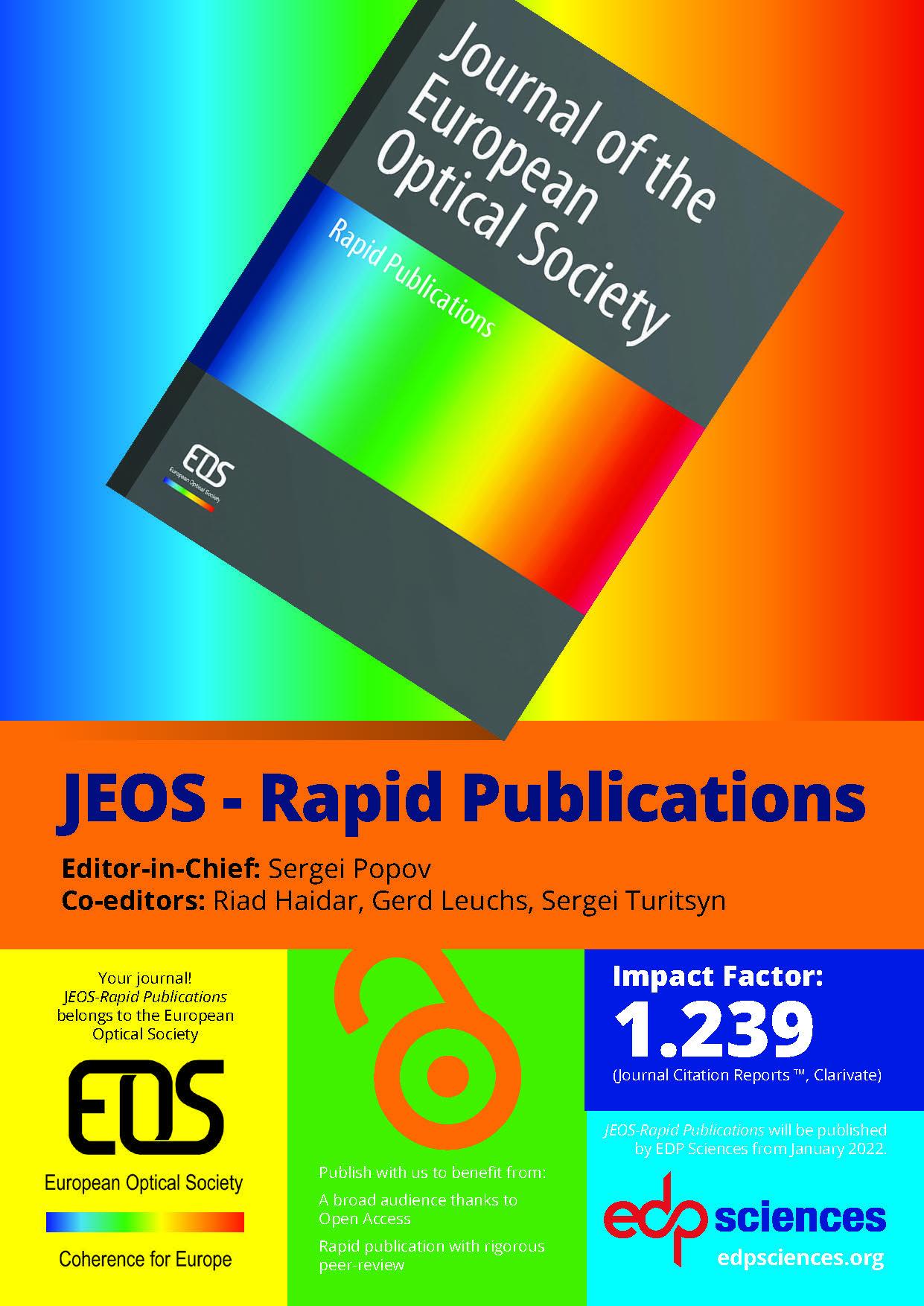 Last year in a friendly atmosphere, EOSAM 2021 welcomed 510 attendees with over 440 high-quality scientific contributions. In order to build on this success and allow your colleagues to get easy access to your research work, EOS offers you the opportunity to publish an extended version of your contribution in a special issue of its open-access Journal: Journal of the European Optical Society – Rapid Publication, JEOS:RP.
EOS members receive a significant discount on the publication fees:
- Short communication (up to 4 pages):
700 € for EOS members
1350 € for non-members
- Research article (above 4 pages):
950 € for EOS members
1600 € for non-members
Not yet a member? No problem!
You can join EOS here as an individual or corporate/institution member