Venue
EOSAM 2020 will be organized in Porto, Portugal, at the Faculty of Engineering, University of Porto.
Venue Address
FEUP - Faculdade de Engenharia da Universidade do Porto
Rua Dr. Roberto Frias
4200-465 Porto
Map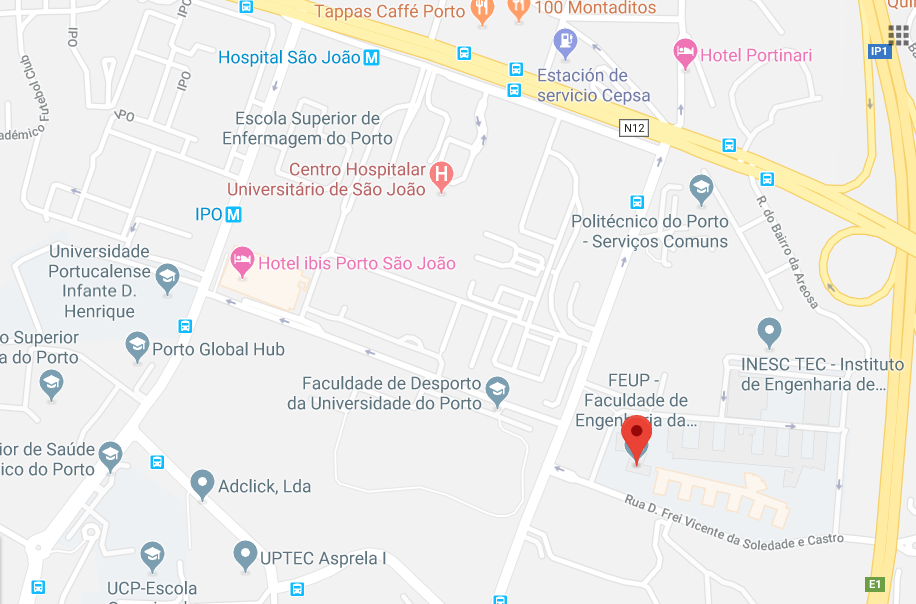 Porto
Porto, the capital of the North of Portugal, is a remarkable and charming historical city. Well connected to most European capitals through one of the best midsize European airports, Porto has a modern and very efficient public transportation system (metro, bus, electric cars) that connects in short confortable rides all major interest points in the city but also to the airport, train stations and well as the several well know beaches and beach cities both north and south of Douro River.
Porto is a major world class tourist destination and was considered for several times over last years, the best or one of the European Best Destination/European Travel Choice.
"Porto? The best place to travel in Europe! With the variety of resources available Porto conquers all its visitors, from those who want it for its history and authenticity, to the ones who seek to explore a new, more cosmopolitan and contemporary city. Discovering Porto means discovering what makes it different: the famous Port Wine, a Historical Centre designated as World Cultural Heritage by UNESCO, Museums, Enchanting parks and gardens, fashion boutiques by national and international designers...
Porto gives you a bit of everything. Give it a try!"
Read more at
http://www.visitportoandnorth.travel/