Tutorials
DATE OF TUTORIALS
Monday, 7 September 2020 (all day)

VENUE
Tutorials are held at the conference venue rooms, Faculty of Engineering.
Rooms to be announced. Registration and welcome reception are also at the same venue on Monday, along with all scientific program during the week.
ABOUT
EOSAM offers all registered attendees free-of-charge tutorials. These tutorials cover the many topics of the topical meetings and are held on Monday 7 September, 2020 (All day). At the same time, an autumn physics school is planned in parallel. Please note that there are limited seats and registration is binding. You can either choose to take part in the tutorials listed below, or attend the physics school. More information about the school coming up. You can register for either of them in Conftool when making your registration for the whole event (choice between tutorials and physics school). The actual conference program starts on Tuesday morning, 8 September 2020. For more details, check the scientific program.
See below the list of tutorial speakers. More to be added soon.
TUTORIALS
---
Subwavelength integrated photonics (TOM 1)
by Jens Schmid, National Research Council of Canada (CA)
Mathematical theory of non-imaging optics (TOM 2)
by Jan Ten Thije Boonkkamp, Eindhoven University of Technology (NL)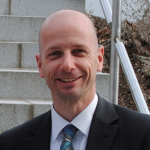 Optimization in Optics Fabrication (TOM 3)
by Oliver Fähnle, FISBA AG
Oliver Fähnle is a specialist in optical fabrication and testing technologies, carrying out applied research focusing on product and fab process developments applying project management. He has more than 26 years experience in applied optics & optics fabrication, and running projects within both university and industry. He authored more than 105 reviewed scientific papers papers including 6 invited conference papers and 10 full-journal papers. He is an inventor of several patents, a visiting lecturer to the University of Deggendorf, Germany, and the head of the industrial advisory committee of the European Optical Society. He has organized several workshops and conferences on the processing of glass surfaces and the manufacturing of optical systems, and remains the chair for topical meeting on Optical System Design, Tolerancing and Manufacturing (TOM 3) within EOSAM.
Characterization of optical components with respect to form, roughness, defects, and light scattering (TOM 3)
by Marcus Trost, Fraunhofer Institute for Applied Optics and Precision Engineering IOF
More speakers to be announced soon!