Information for presenters and attendees
Oral presentations
Authors are requested to upload their presentations prior to the conference.

Authors can also upload their presentations on-site at the "Speaker's check-in" in Hall B0. All uploaded files will be destroyed after the conference. Authors are requested to come to the conference room well in advance of their presentation to check-in with the conference chair.
Poster presentations
Required poster size: The posters should have a size of DIN A1 (594 x 841 mm) or DIN A0 (841 x 1189 mm) in a portrait format (no landscape format). Pins will be provided by the organiser.

Poster session: Tuesday, June 25, 12:00 - 14:00 (includes EOSOF and EOSMOS posters)

Poster authors are requested to be present at their posters during the official poster session. Please prepare and print your poster in advance to the conference. Poster set-up and removal is in the responsibility of the authors. Any posters left on the boards at the close of the poster session will be discarded.
Set-up/dismantling: Poster numbers will be displayed on the poster boards to show authors where to place their poster. Material for poster mounting will be provided.
Poster board dimensions: 100 cm (W) x 150 cm (H)
Location: The poster session will take place in hall B0.
Industrial posters
Companies that have submitted industrial posters are asked to provide the poster onsite, to be displayed in the conference room. Read more about the industrial posters here.

Conference program
See the conference schedule here: https://www.conftool.com/wpc2019/sessions.php
Web-database
The complete World of Photonics programme is available online at https://www.photonics-congress.com/about/congress-program/index.html. The database offers versatile search functions and provides information about all lectures and posters of a specific topic as well as the information about exhibitors at the show related to your inquiry.
CONGRESS APP
You can also access the conferences with the "World of Photonics Congress" App and keep track of the schedule in realtime. Download to your mobile device from app stores:
iOS: https://itunes.apple.com/de/app/world-of-photonics-congress-2019/id987488500?mt=8
Android: https://play.google.com/store/apps/details?id=de.eyeled.android.eyeguidecf.wopc15
Internet access (WiFi)
Messe München International offers participants attending the World of Photonics Congress free wireless Internet access (WiFi) at the congress center.
EOS registration desk
Get your ticket from the EOS registration desk, located at the West Entrance.
! If you have registered with EOS, and need the ticket outside the registration hours, please contact the conference team prior to start of the conference: events@europeanoptics.org

On-site registration hours
| | |
| --- | --- |
| Sunday, June 23 | 12:00 - 14:30 |
| Monday, June 24 | 08.00 - 16.30 |
| Tuesday, June 25 | 08.00 - 16.30 |
| Wednesday, June 26 | 08.00 - 16.30 |
| Thursday, June 27 | CLOSED |

Special events
EOS Annual General Assembly (AGA) for all EOS Members and EOS Fellow Ceremony
on Wednesday, June 26
18:00-20:00, Room 21, 2nd Floor, Congress Centre (ICM)

EOS Internal meetings
EOS committees will hold meetings during the World of Photonics Congress at the ICM. Room and time details have been sent to the committees.

World of photonics Website
See more information about the congress here: https://www.photonics-congress.com/
Accommodation
See accommodation options in Munich:
https://www.photonics-congress.com/about/travel-stay/accommodations/index.html
How to get there
See how to get to the World of Photonics Congress:
https://www.photonics-congress.com/about/travel-stay/getting-there/index.html
See your submission information and registration status by logging into Conftool:

https://www.conftool.com/wpc2019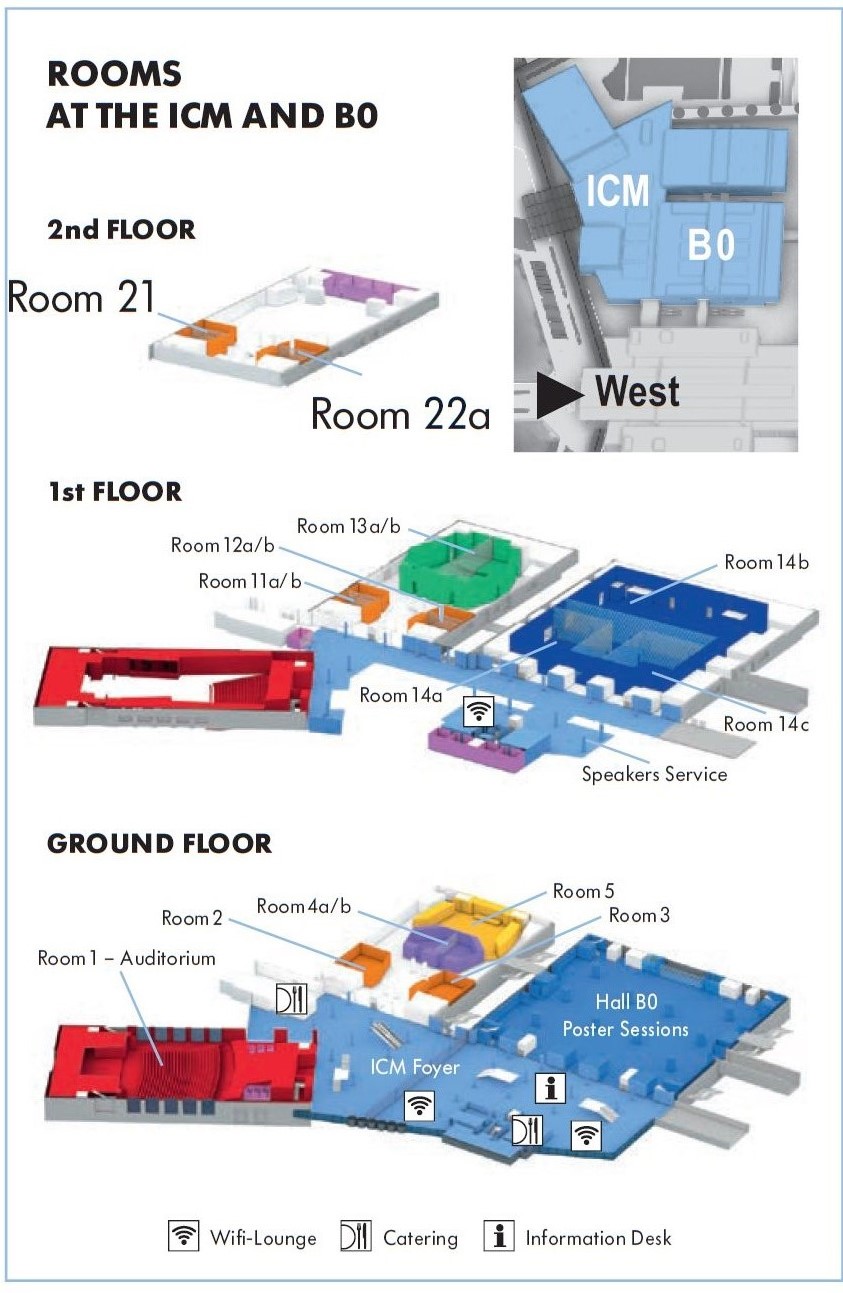 EOS Registration Desk at the West Entrance