REGISTRATION
EOSAM will be held fully onsite in Porto, Portugal, 12-16 September 2022. We expect to again meet over 500 attendees onsite. This is the perfect opportunity to connect, catch up and network alongside the intriguing conference program!

Registration is now open. Register now to take advantage of the Early Bird Fee.
REGISTRATION FEES
The registration fees include EVERYTHING:
Access to all scientific program
Conference mobile app
Proceedings
Coffee breaks
Lunches
Welcome reception (Tuesday)
Conference dinner (Wednesday)
Access to the industrial exhibition
Subscription for each preferred item is required during registration. For authors, presenting and publication in the conference proceedings are included inside the fee (online, open access, with DOI and indexation to CrossRef®). One Day Ticket does not include conference dinner but can be booked separately if registration is chosen for the day of the dinner.
Early Bird fees are available until 08 July 2022
Registration for the conference is possible also during the conference week onsite. We look forward to seeing you in Porto!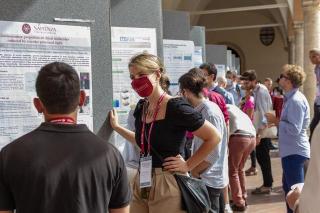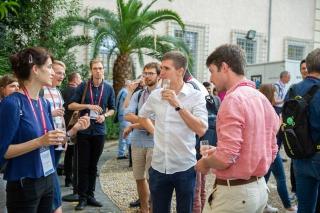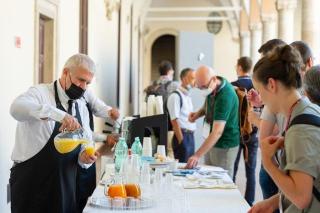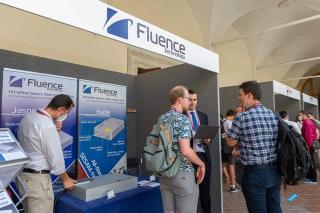 EARLY BIRD
available until
08 July
excl. VAT**

REGULAR FEES
08 July - 6 September
excl. VAT**

ONSITE FEES
12 - 16 September
excl. VAT**

Member*, Full Week

590 €

690 €

750 €

Non-member, Full Week

690 €

790 €

850 €

Student, Member, Full Week

350 €

400 €

450 €

Student, Non-member, Full Week

Member*, One Day
Non-member, One Day

400 €

350 €
450 €

450 €

450 €
550 €

500 €

Invited Speaker (member), Full Week

490 €

Invited Speaker (non-member), Full Week

590 €

Invited Speaker (member), One Day

300 €

Invited Speaker (non-member), One Day

400 €
By registering, attendees agree to the terms and conditions of the event and organizer.

Payment policy: Registrations must be fully paid before access to the conference is allowed.
Acceptable payment methods: credit cards (VISA, Master Card, Maestro), and wire transfer. Credit card payment is preferred. In exceptional cases, wire transfer is possible.
Note: "Bon de Commande" or "Purchase orders" are not accepted.
At least one author per submission is requested to register for the meeting. Presenter registration deadline: 08 July 2022
Support for Presenters from developing countries

Any eligible* presenter at EOSAM is welcome to apply for this support by sending an email to eosam@europeanoptics.org. Post-deadline submissions are also considered.

*Among the criteria of selection we will consider Human Development Index and Gross Domestic Product (GDP) per capita.
Please include the submission ID of your speech within the email
* MEMBERSHIP DISCOUNT
Member fees are available for
Not yet a member? JOIN here!
Members of Affiliated Societies can upgrade their membership and receive the discount. Upgrade membership here!
** VAT
VAT is exempted for all EU companies and businesses (except Finland) with VAT number, and Non-EU companies (Intra-Community trading within EU countries)

Private persons, as well as companies and businesses in Finland with VAT number: VAT 24% added, according to the Finnish VAT act §69H.

To enable the VAT excluded price at the registration:
During registration, choose "business client" for item "VAT: Attendee tax status"
if inside EU, announce the VAT number of the institution in charge of making the payment.

If outside EU, the VAT is automatically excluded when choosing "business client"