EOSAM 2023 Industrial program Insights
EOSAM is the platform to connect research, education, and industry together. In addition to the scientific program, EOSAM offers the Industrial Exhibition, Session on Industrial Mastering of Optical Technologies and Systems (IMOTS) as well as a Podium discussion on industrial optics.
IMOTS presenting innovative technologies
The Industrial Mastering of Optical Technologies and Systems (IMOTS) are co-organized with the Industrial Committee Chair of EOS. These sessions are held in parallel with the academic sessions, with the purpose of bringing together like-minded people to share knowledge, gain insights, and network. IMOTS offers a platform for companies and innovators to present their technologies, competencies, and solutions as invited speakers. There is a special focus on building understanding of the technological core and competencies. The session offers the audience an outstanding compilation of innovative technologies. This provides many starting points for discussions, cooperation or the generation of new ideas.
EOS joining forces with EPIC to bridge the gap
The European Optical Society (EOS) joins forces with the European Photonics Industry Consortium (EPIC) for the second time to bridge the gap between academia and industry. EOS and EPIC once again organize a session together at EOSAM to provide a platform for discussion between the two disciplines. This plenary session will be held on Tuesday 12 September. This joint effort was organized for the first time at EOSAM 2022 in Porto. The companies will discuss existing challenges and solutions on the stage of EOSAM.
Exhibition and Sponsoring
EOSAM 2023 offers promotional opportunities for company presence during the conference and Exhibition. Exhibition and Sponsoring is co-organized by SFO. Sponsoring is welcomed, especially for best student presentations.
EOSAM always includes an industrial exhibition, and we welcome company registrations. Early bird registration is until 14 April.
REGISTER NOW: https://bit.ly/3U8OgMq
There are several levels of exhibition and sponsoring options during the EOSAM 2023:
Exhibition Booth
• Exhibition space, 6 sqm (3x2m)
• One (1) conference and exhibition entrance ticket to a company representative, including coffee, lunches, and conference dinner. Admission to all topical meeting sessions, poster sessions, and other scientific program also included. See the Program here.
• 1 table 2m x 0.8
• 2 chairs
• three panel screens (h:1,8 m x 3 panels L:0,9 m)
• Electricity connexion 1kw
• Fiber-optic internet - broadband connection with high speeds (WIFI)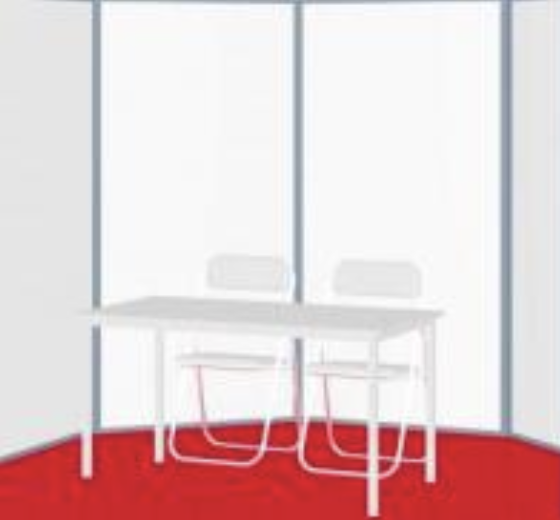 SILVER SPONSORSHIP
Displaying the company logo
• on the official EOSAM2023 Exhibition website
• on the official EOSAM2023 Sponsorship website with URL link or video link
• In the registration area in digital display screen
• In the conference Mobile application
• On the screen at Plenaries rooms (Romanée-Conti Amphitheatre) before talks
• In the printed conference Booklet
PACK GOLD
• High visibility of your company on coffee breaks area, in the registration area or TOM rooms by displaying a kakemono (Rollup) or poster of your company
• EXHIBITION
• SILVER SPONSORSHIP
Do not miss the EarlyBird period! Only available until 14 APRIL!
Submission is open for all topics. Read more about the event and how to submit:  https://bit.ly/40MJGFC
Follow EOSAM website and social media for updates:
EOSAM news: https://www.europeanoptics.org/pages/events/eosam-2023/about/news.html
EOSAM Twitter: https://twitter.com/EOS_AM
EOS LinkedIn: https://www.linkedin.com/company/eos-european-optical-society/
EOS Facebook: https://www.facebook.com/EuropeanOpticalSociety/
Looking forward to seeing everyone at EOSAM 2023 in Dijon, France 11-15 September. Please, visit our website for more information https://www.europeanoptics.org/events/eos/eosam2023.html