Plenaries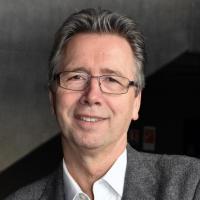 Thomas Ebbesen
Professor of Physical Chemistry
ISIS and Institute for Advanced Study
University of Strasbourg, France
Thomas W. Ebbesen is a Franco - Norwegian physical chemist. He graduated from Oberlin College (USA) and then got his Ph.D. from P. & M. Curie University in Paris. He worked at the Notre Dame Radiation Laboratory, the NEC Fundamental Research Laboratories in Tsukuba, Japan, and the NEC Research Institute in Princeton before becoming a professor at the University of Strasbourg in 1999. In 2017–2018, he held the L. Bettencourt chair for Technological Innovation at the Collège de France. He is currently the head of the Center for Frontier Research in Chemistry and the University of Strasbourg Institute for Advanced Studies. He holds the chair of physical chemistry of light-matter interactions.
Thomas Ebbesen is recognized for his contributions in very different fields of research. For his pioneering and extensive work in the field of carbon nanotubes, he shared the 2001 Agilent Europhysics Prize with Sumio Iijima, Cees Dekker and Paul McEuen. While working at NEC, Ebbesen discovered a major new optical phenomenon. He found that, contrary to the then accepted theory, it was possible to transmit light extremely efficiently through subwavelength holes milled in opaque metal films under certain conditions. The phenomenon, known as extraordinary optical transmission, involves surface plasmons. It has raised fundamental questions and is finding applications in broad variety of areas from chemistry to opto-electronics. Ebbesen has received several awards for this discovery such as the 2009 Quantum Electronics and Optics Prize of the European Physical Society. Since 2005 he has developed new field of research at the interface of quantum electrodynamics and physical chemistry. His team demonstrated for the first time that material properties such as chemical reactivity and conductivity could be modified by strongly coupling the molecules to the electromagnetic fluctuations of an optical cavity. For this work he was awarded the 2018 Grand Prix of the Maison de la Chimie foundation.
He is a member of the Norwegian Academy of Science and Letters and a foreign member of the French Academy of Science. Among other recognitions, he received the 2014 Kavli Prize in Nanoscience for his transformative contributions to nano-optics, and more recently, in 2019, the gold medal of the CNRS, which is the most prestigious French scientific prize.
Manipulating Matter by Strong Coupling to the Vacuum Electromagnetic Field
Thomas W. Ebbesen
USIAS & ISIS, University of Strasbourg, France
Over the past decade, the possibility of manipulating material and chemical properties by using hybrid light-matter states has stimulated considerable interest [1,2]. Such hybrid light-matter states can be generated by strongly coupling the material to the spatially confined electromagnetic field of an optical resonator. Most importantly, this occurs even in the dark because the coupling involves the zero-point electromagnetic fluctuations of the resonator, the vacuum field. After introducing the fundamental concepts, examples of modified properties of strongly coupled systems, such as magnetism, charge and energy transport, and chemical reactivity will be given to illustrate the broad potential of light-matter states.
References (reviews):
[1] F.J. Garcia Vidal, C. Ciuti, T.W. Ebbesen, Science 2021, 373, eabd336
[2] K. Nagarajan, A. Thomas, T.W. Ebbesen, J. Am. Chem. Soc. 2021, 141, 16877.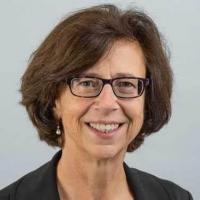 Ursula Keller
Professor of Physics
Institute for Quantum Electronics,
ETH Zurich, Switzerland

Ursula Keller was appointed an Associate Professor in March 1993 and in October 1997 she became a Full Professor in the Physics Department at ETH Zurich. Ursula Keller was born in Zug, Switzerland, on June 21, 1959. She received the "Diplom" in Physics from ETH Zurich, Switzerland in 1984. From late 1984 to 1985 she worked on optical bistability at Heriot-Watt University, Edinburgh, Scotland as a visiting scholar. She then earned her M.S. and Ph.D. degree in Applied Physics at Stanford University in California in 1987 and 1989, respectively. For her first year at Stanford, she held a Fulbright Fellowship, and for the following year she was an IBM Predoctoral Fellow. Her Ph.D. research demonstrated a novel high-speed optical measurement technique of charge and voltage in GaAs integrated circuits and low-noise ultrafast laser systems. In 1989, she became a Member of Technical Staff at AT&T Bell Laboratories, Holmdel, New Jersey, where she conducted research on photonic switching, ultrafast laser systems, and semiconductor spectroscopy. In March 1993 she was appointed as an Associate Professor in the Physics Department at ETH Zurich, and in October 1997 became a Full Professor.
Her research interests are exploring and pushing the frontiers in ultrafast science and technology. She invented the semiconductor saturable absorber mirror (SESAM) which enabled passive modelocking of diode-pumped solid-state lasers and established ultrafast solid-state lasers for science and industrial applications. Pushed the frontier of few-cycle pulse generation and full electric field control at petahertz frequencies. Pioneered frequency comb stabilization from modelocked lasers, which was also noted by the Nobel committee for Physics in 2005. In time-resolved attosecond metrology she invented the attoclock which resolved the electron tunneling delay and observed the dynamical Franz-Keldysh effect in condensed matter for the first time.
Her awards include the Swiss Science Prize Marcel Benoist – the "Swiss Nobel Prize"(2022), OSA Frederic Ives Medal/Jarus W. Quinn Prize (2020) – OSA's (resp. OPTICA's) highest award for overall distinction in optics, SPIE Gold Medal (2020) – SPIE's highest honor, IEEE Edison Medal (2019), IEEE Photonics Award (2018), European Inventor Award for lifetime achievement (2018), two ERC advanced grants (2012 and 2018), member of the U.S. National Academy of Sciences, Royal Swedish Academy of Sciences, German Academy Leopoldina and Swiss Academy of Technical Sciences. She supervised and graduated 93 Ph.D. students, published more than 500 peer-reviewed journal publications and according to Google Scholar has an h-index of 119 with more than 50'000 citations.
https://scholar.google.com/citations?user=8B4xjdYAAAAJ&hl=en
Ultrafast Dual-Comb Lasers
Ursula Keller
ETH Zurich, Physics Department, Switzerland
Dual-comb molecular and pump-probe spectroscopy with equivalent time sampling are currently limited by the cost, complexity, and size of conventional optical comb systems, based on two modelocked lasers and corresponding feedback loops. The single-cavity dual-comb diode-pumped solid-state and semiconductor lasers, however, substantially reduce the complexity of existing systems to a single compact free-running laser. In comparison to other competing new approaches such as quantum cascade lasers or micro resonator combs, these dual-comb lasers provide substantially more power per comb line with low linewidth and noise, and are ideally suited for a 40 MHz to 5 GHz comb spacing. The optimal operating regime lies within this range for many different applications including spectroscopy and thin-film inspection, allowing for fast, accurate, and sensitive measurements.