Awards
During EOSAM, several authors, researchers, and other experts are awarded for their work:
Best Student presentation Awards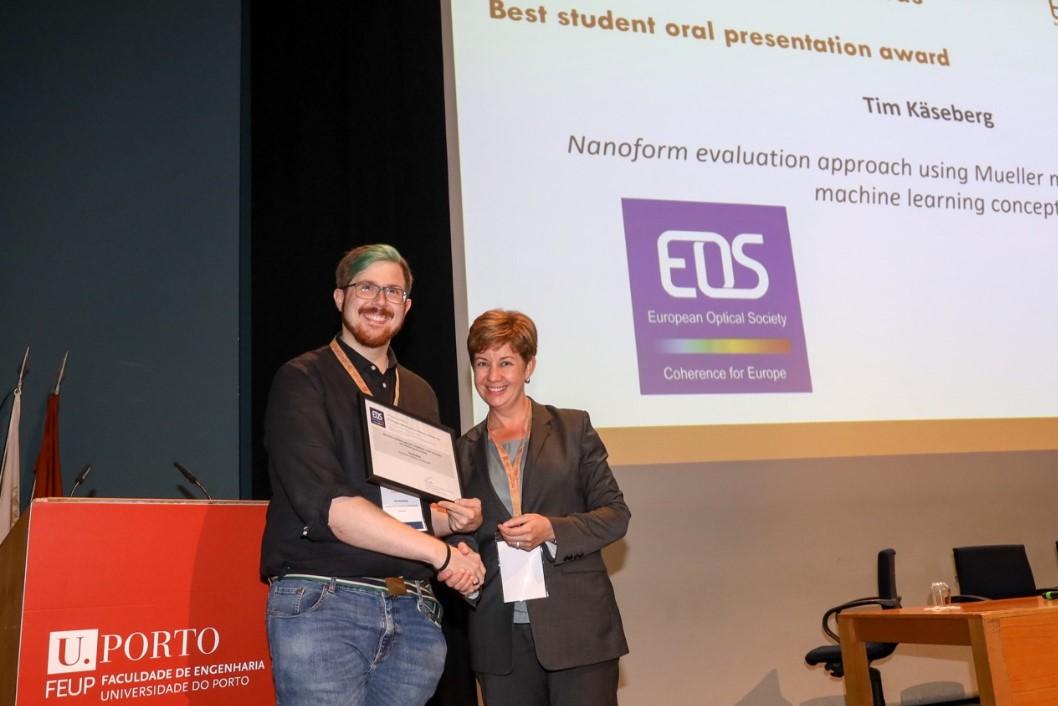 The best student presentations will be awarded on Friday 15 September at the closing ceremony,
so remember to submit, and stick around until the end of the conference!
EOS Prize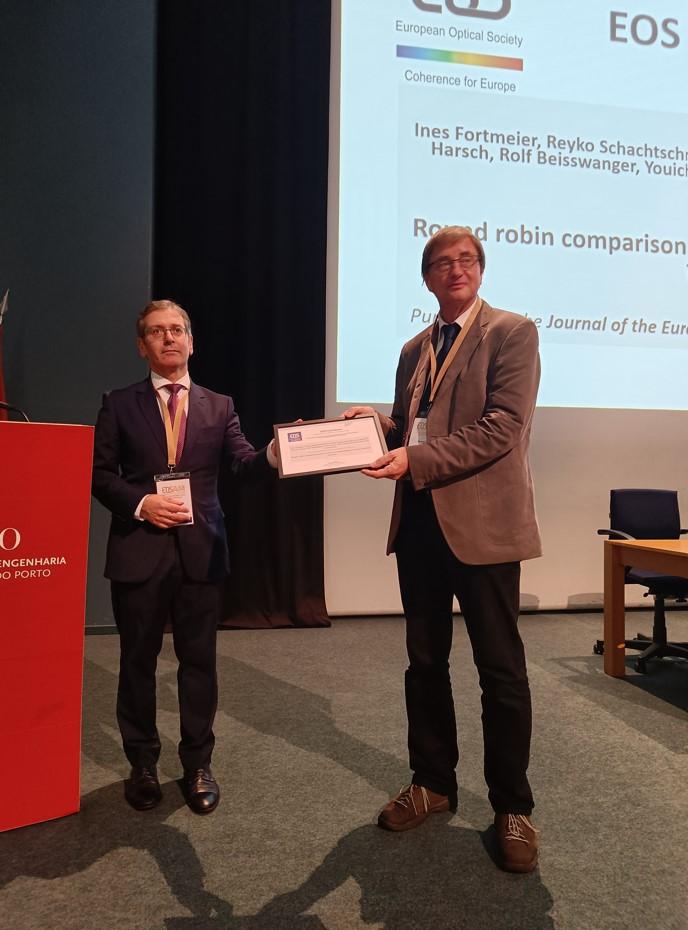 The EOS Prize is awarded annually for the best paper published in the open access online journal of the EOS (JEOS:RP) https://jeos.edpsciences.org/.
The Prize is awarded in-person during EOSAM. It consists of a diploma and of an invitation to present a plenary lecture, the JEOS-RP Highlight,
during this same meeting. This lecture is closely related to the research covered by the paper with the same list of authors.
The best paper is selected by the EOS Prize Committee: the two JEOS-RP Chief Editors and the EOS Past President.
Read more: https://www.europeanoptics.org/pages/distinctions/awards/eos-prize.html

ICO Prize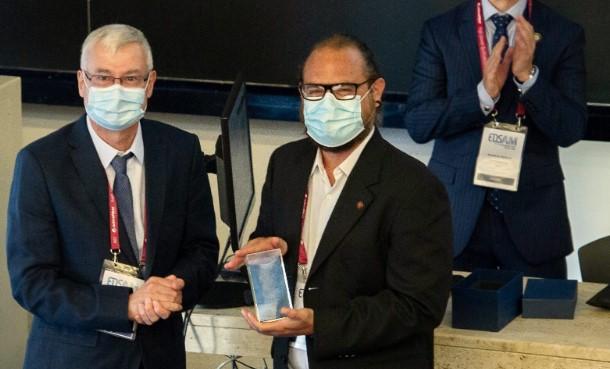 ICO established in 1982 the ICO Prize, to be given each year to an individual who has made a noteworthy contribution to optics,
published submitted for publication before the age of 40.

Manuel Guizar-Sicairos (Switzerland) received the 2019 ICO Prize at EOSAM 2021 held in Rome.

Bo Zhen (USA), the winner of the Prize in 2021, will now receive the Prize at EOSAM 2023 "For his pioneering research on optical bound states in the continuum, exceptional points, and other topological states in photonics" accompanied by a presentation on the topic.
Read more: https://www.e-ico.org/blog/awards/ico-prize/