EOSAM Submission deadline extended until 30 April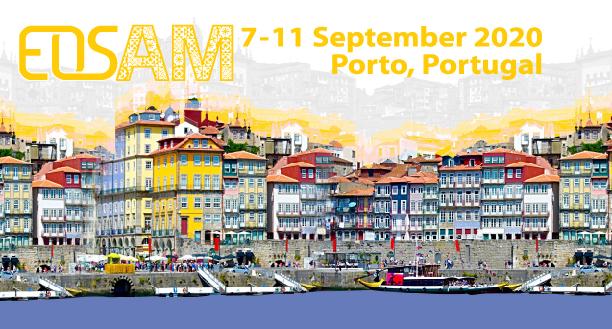 The original submission deadline was 26 March. We extended the deadline to accommodate to the current circumstances and restrictions, until 30 April. Early-bird fees and other dates are also shifted, have a look for more information on the Submission page.
Updated call for papers: https://mailchi.mp/2e79129a6a1f/eosam_final_cfp-2716722

We are monitoring the COVID situation very closely but hope to be able to welcome you to Porto in September. We feel it is too soon at this stage to make any decisions, and we will keep you all informed about any changes in the matter. Of course the health and safety of all of us and our families is our number one concern and we will act accordingly, making sure this is not compromised.
Stay safe and healthy, hope to see you all in September!

EOSAM website: www.eosam2020.org